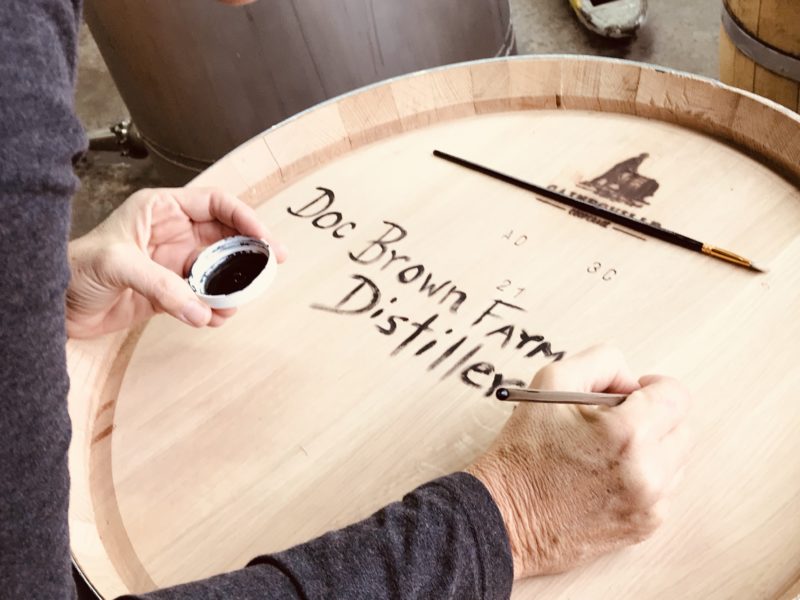 We are thrilled to announce our partnership with The Distillery of Modern Art in Atlanta, GA. Going forward, this amazingly talented organisation will be distilling our Georgia bourbons including Resurrection Red, Effie Jewel and more – watch this space.
Now, The Distillery of Modern Art sure has a story to tell. Alongside hosting gallery shows for Georgia artists, they distill a range of their own liquors served in their beautiful cocktail lounge. Combining a love of art and distilling, they can now add farming to the collaboration while we will benefit from the expertise and advice of master distiller Matt Greif.
Join us to celebrate!
On October 1st, 2023, we will celebrate our annual harvest with a gathering at The Distillery of Modern Art. To honor the many artists and craftspeople in our family, we will open two barrels of our bourbon that have been aging over the past few years – unfiltered, uncut bourbon as it should be! And, we would love to have you join us.
If you'd like to attend, please send us a letter, card, drawing, painting, photograph or even your favorite Bible verse, poem or song, and include your name, email address, phone number and how many guests you'd like to bring with you. We love kids and they are welcome to attend – we just need a head count in order to cater for y'all!
Mail it to
Doc Brown Farm
9210 Highway 16
Senoia, GA 30276
Once received, we will contact you with to confirm your reservation… Who knows, your 'art' may just be on display that day so get creative.
Event details
2PM to 6PM
Sunday, October 1st, 2023
The Distillery of Modern Art
2197 Irvindale Way
Chamblee, GA 30341
Art by our family will be on display including oil, acrylic and watercolors, photography and quilting. LIVE MUSIC will be provided by The Neon Queen – an ABBA and old school music cover band. Our latest bourbon will be available for tasting and purchase, alongside small bites to keep you fuelled. Watch our social media for information and updates about the event.