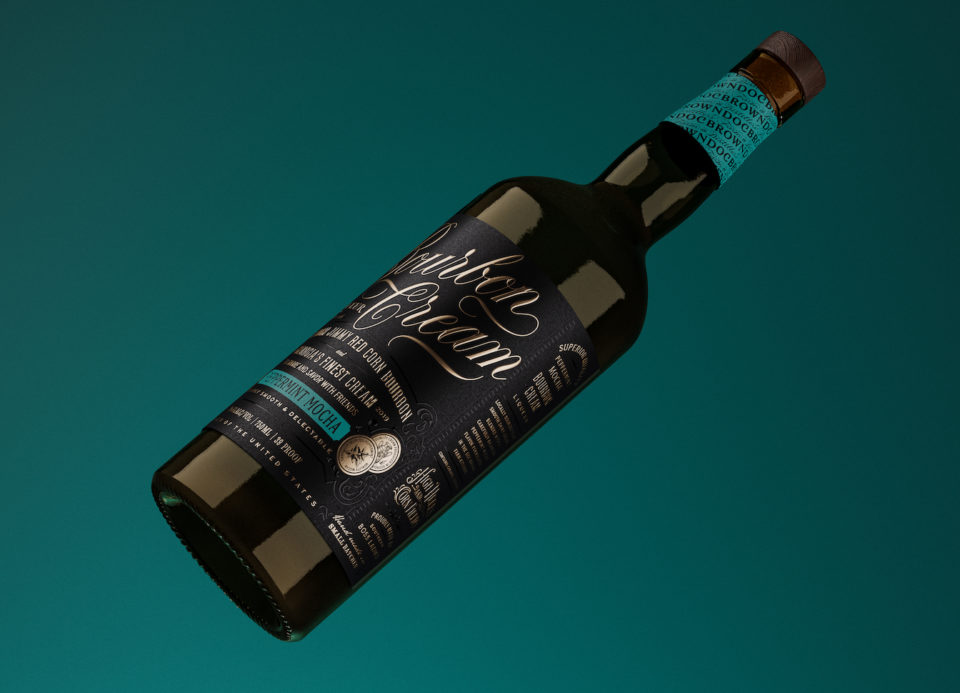 In the fall of 2022 we released a hearty, true Jimmy Red Corn bourbon infused with real dairy cream. We crafted a spirit that's authentic and purposeful, taking time to get the recipe just right. Great bourbon plus real cream – the perfect pair.
Here on the farm coffee is a must to get the day started and we love it with fresh, rich cream. To create our Coffee Bourbon Cream, we found a formula that beautifully blends rich dairy cream and a delightful hint of roasted coffee followed by the slightest heat from the bourbon.
Butter Pecan is a flavor that merges the nutty notes of Georgia pecans with rich creamy butter and a hint of vanilla. It's best described as having sweet and roasted undertones with a finish warmed up by our beautiful bourbon.
Fresh, sweet and rich, our third Bourbon Cream is Peppermint Mocha. With a cool, minty beginning, it rewards you with its coffee and cream richness and has a beautiful warm finish thanks to that Jimmy Red Corn bourbon. All three Doc Brown Farm & Distillers Bourbon Creams can be purchased on our Buy & Ship Spirits page. And, y'all watch this space – we have a new flavor in the making.
Take a look at these beauties…