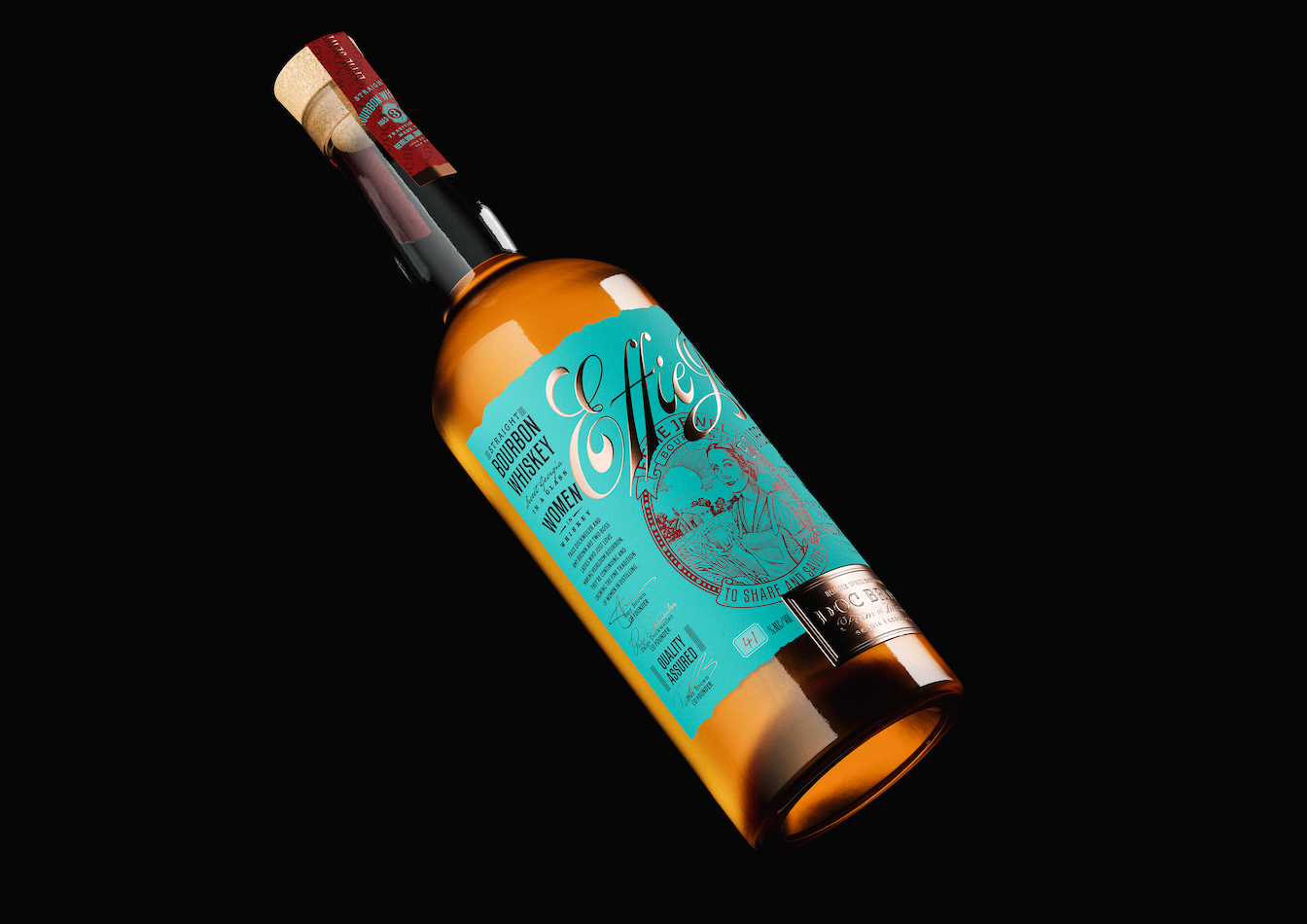 Sound the bugle, and a drum roll, please. Here at Doc Brown Farm & Distillers we are proud to announce that our Effie Jewel fine bourbon will go on sale on Sunday, October 1st, 2023. Finally, whiskey drinkers will be able to taste traditional Georgia bourbon made using heirloom Jimmy Red Corn, which we raised right here on our farm.
This is a bourbon we have nurtured from seed to still to bottle. Aged two years and nine months in char 4 oak barrels, it comes in at 46% ABV – 92 Proof and tastes deliciously smooth, smoky, with a little nuttiness thanks to our Jimmy Red Corn in the mash. We've bided our time, waiting for it to mature, and with the flavor just right it's now time to bottle these casks.
Each beautiful bottle of Effie Jewel will be individually numbered – a perfect gift and a real treat for whiskey afficionados who want to discover old-style southern bourbon. Doc Brown is the only seed-to-still distiller in Georgia, and everything that goes into our whiskeys originates in this great state.
The price is to be determined, and we'll be pouring it for the first time at our launch event on October 1st at the Distillery of Modern Art in Chamblee, GA.
Effie's legacy
This bourbon gets its name from our great aunt, Effie Jewel – a huge source of inspiration for the Doc Brown family. Effie was a Georgia gal who grabbed the bull by the horns. Full of life and energy, no obstacle frightened her and that's how she lived her life.
That was the kind of attitude a woman needed back in her day. She raised her boys and got her family through the Great Depression, rolling up her sleeves and working in the fields to put food on the table. Her persistence, work ethic and willingness to stand tall in a man's world exemplifies our approach here at Doc Brown Farm.
'High heels and cornfields' is one of our mottos and Effie reminds us of inspiring women like Cleo Lythgoe, the Queen of the Bootleggers in the 1930s. With this bourbon, we want to tip our hat to all the boss ladies in the distilling industry, and everywhere.
Coming soon – Salted Caramel Bourbon Cream
We are so excited that Effie Jewel has arrived, and we hope you'll grab a bottle and tell us what you think of Jimmy Red Corn bourbon. Next up, in time for the holidays, we plan to bring you our new flavor of bourbon cream: salted caramel. Mmmm, it sure is sweet. The perfect liqueur for Thanksgiving and Christmas, don't you think? Watch this space…